Be still my heart. That little spec is us.
This Picture of Earth From Within Saturn's Rings Will Make You Emotional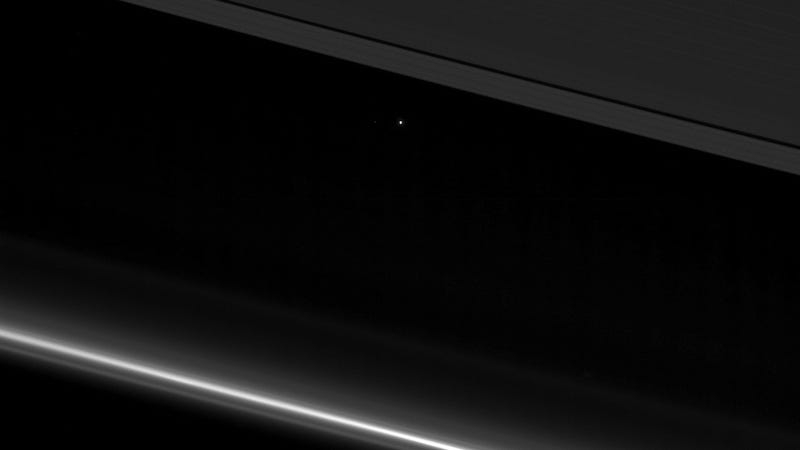 Sometimes, the majesty of the final frontier—a cold, unfeeling space—has the power to make our eyes misty. The images from NASA's Cassini mission have often been able to do this, and since the spacecraft is dying soon, it makes the experience all the more emotional. Before it goes out in a blaze of glory, Cassini has been sending back some of the most incredible images of Saturn and its moons—but one of its latest from Saturn's rings is especially spectacular.
Source: gizmodo.com/this-picture-of-earth-from-within-saturns-rings-will-ma-1794527311